I've put my handpainted warrior on hold just now as I wanted to practice a few things before taking on an original character. Firstly, I wanted to try out a new method for blocking out characters and I also wanted to practice ZModeller. Typically I'll model bulky items such as props or armor within an external software such as Blender then import them into ZBrush for detail sculpting. However this can be a bit of a pain sometimes as the back and forth process can be cumbersome. I knew of ZModeller but hadn't used it much so I wanted to try and make an entire model and all its assets entirely within Zbrush. This way I can get a handle on it before tackling the bulky armor of my hand painted warrior.

So for this project I've chosen to make a little tribute to the Witcher Netflix show. I'm a big fan on the Witcher franchise and I've always wanted to make some sort of Witcher related art, so It's been a lot of fun so far. The Methods I've been practicing have been working out really well so far, in particular the new block-out style. I'd maybe still model complex assets in blender but most assets I think I'll use the ZModeller approach from now on. You can see some of my progress so far below.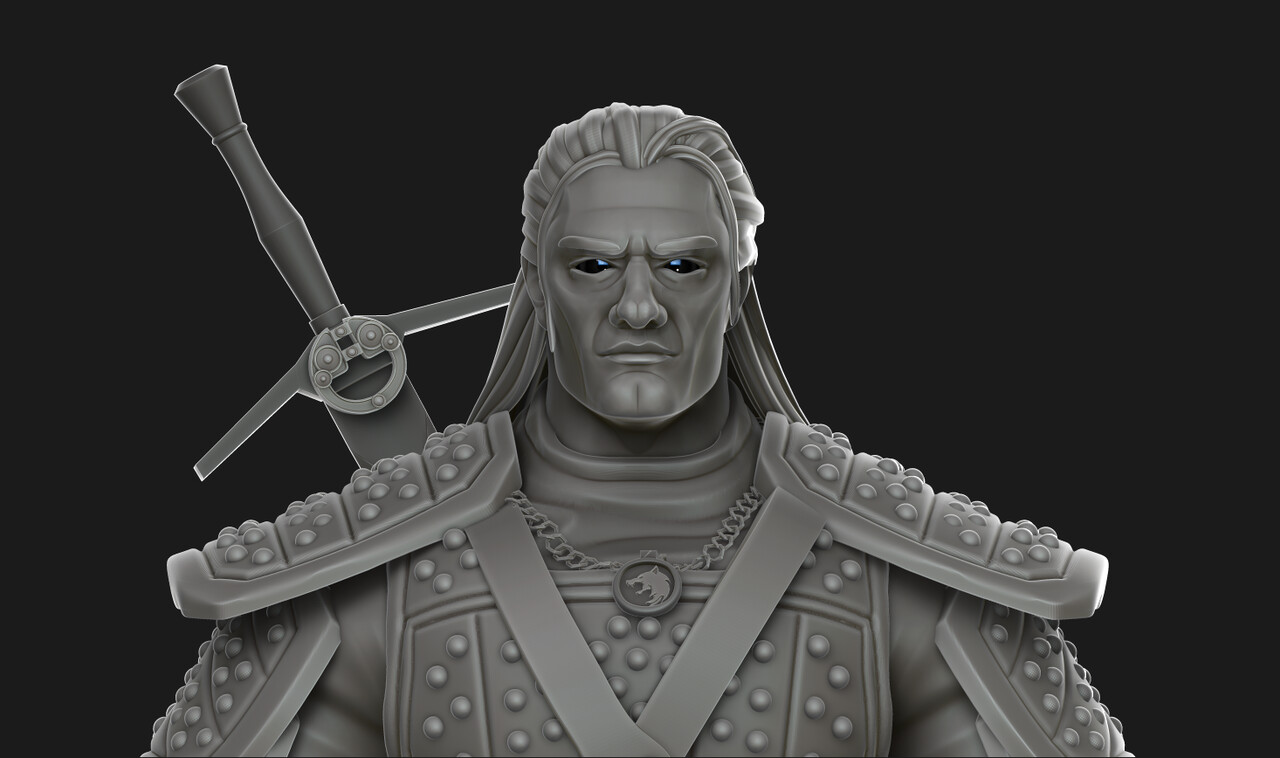 The sculpt is complete and I've just finished retopoing and UV'ing. I'm going to try baking the studs of his armor so there purely represented by the normals. However if this doesnt work out I'll just go back and replace them with low poly meshes. Really happy with how it's turned out so far. I'm going to do two alternate textures, one of Geralt in his normal state and another in his potion/toxic state. Any feedback is much appreciated.